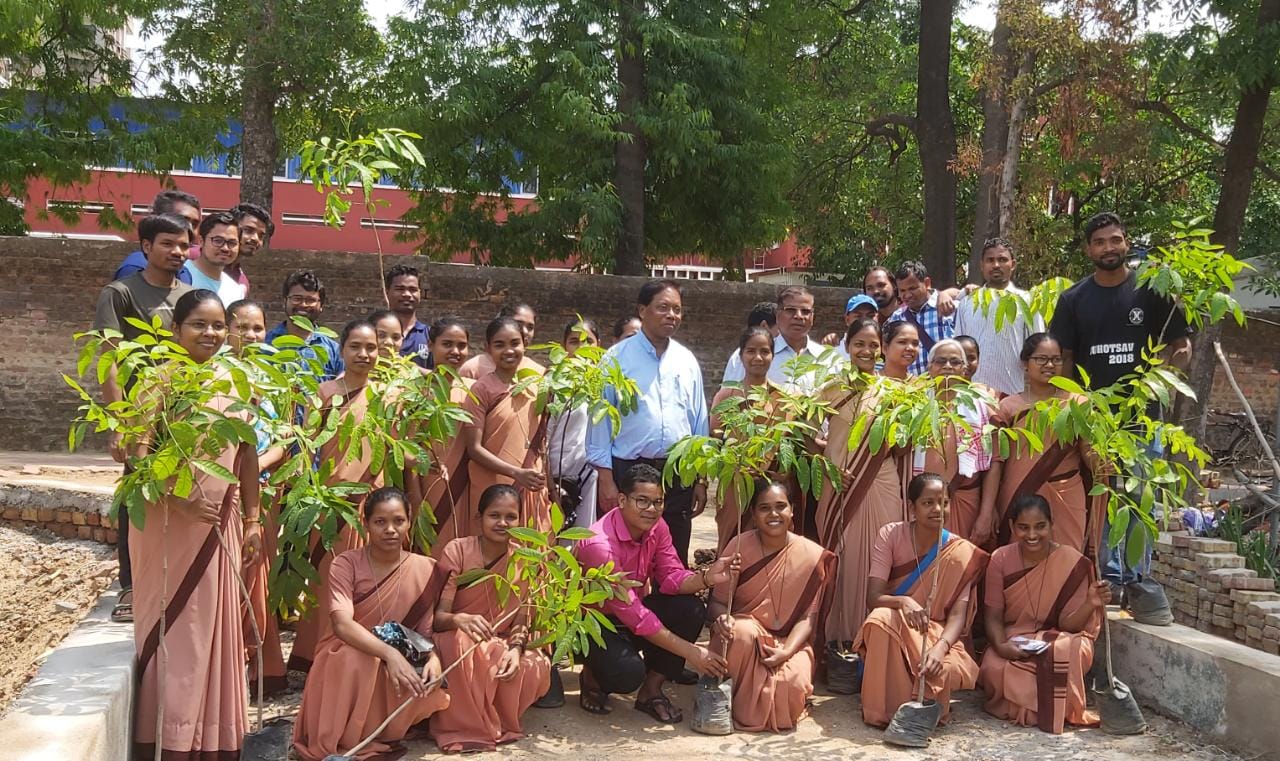 As the whole world marks today the World Environment Day, St Xavier's College, Ranchi observed this day with a Tree-Planting campaign. This drive was carried out by planting saplings in Manresa House Campus under the leadership of Fr Nabor Lakra, SJ (SXC, Principal), Fr Amrit Lakra, SJ (Manresa House, Rector), Fr Prabhat Kennedy Soreng, SJ (SXC, Registrar). In this tree-plantation drive the Scholastics of Manresa House Scholasticate and the religious students of St Xavier's College, Ranchi took part actively. The World Environment Day Function was ably organized at 10.00AM today by Fr Prabhat Kennedy under the joint venture of Manresa House, Ranchi and St Xavier's College, Ranchi.
The drive was carried out with a slogan, "Nourishing nature for a better future!". In the next few days many such activities will be carried out. The campaign drives the message that we have only one earth and it is our responsibility keep this earth safe, neat and clean. If there is nature, there is future!
Let it be known that "Caring for the Common Home" is one of the Universal Apostolic Preferences of the Jesuits all over the world. In the regard Ranchi Jesuits have already mandated all the institutions and houses to carry out numerous such activities with an objective of Caring for and Preserving our common home and promoting ecological justice and biodiversity.